We are a consulting company specialized in improving the performance of educational institutions.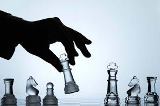 Strategy and Management
We have extensive experience in building the most effective strategies and management models for the performance and sustainability of educational institutions, as well as the transformation of these strategies and models into results.
Technology
Kyryon works with academic management systems (TOTVS/RM and Oracle/Peoplesoft), ERP and RH Oracle, as well as web and mobile development. We also work with integrations and migrations of systems and data.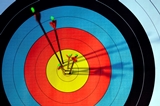 Experience
Our team of experienced professionals is qualified to work on projects involving management/strategy, processes and selection of the technologies needed to implement them (in addition to the implementation of technological solutions).